ECON 203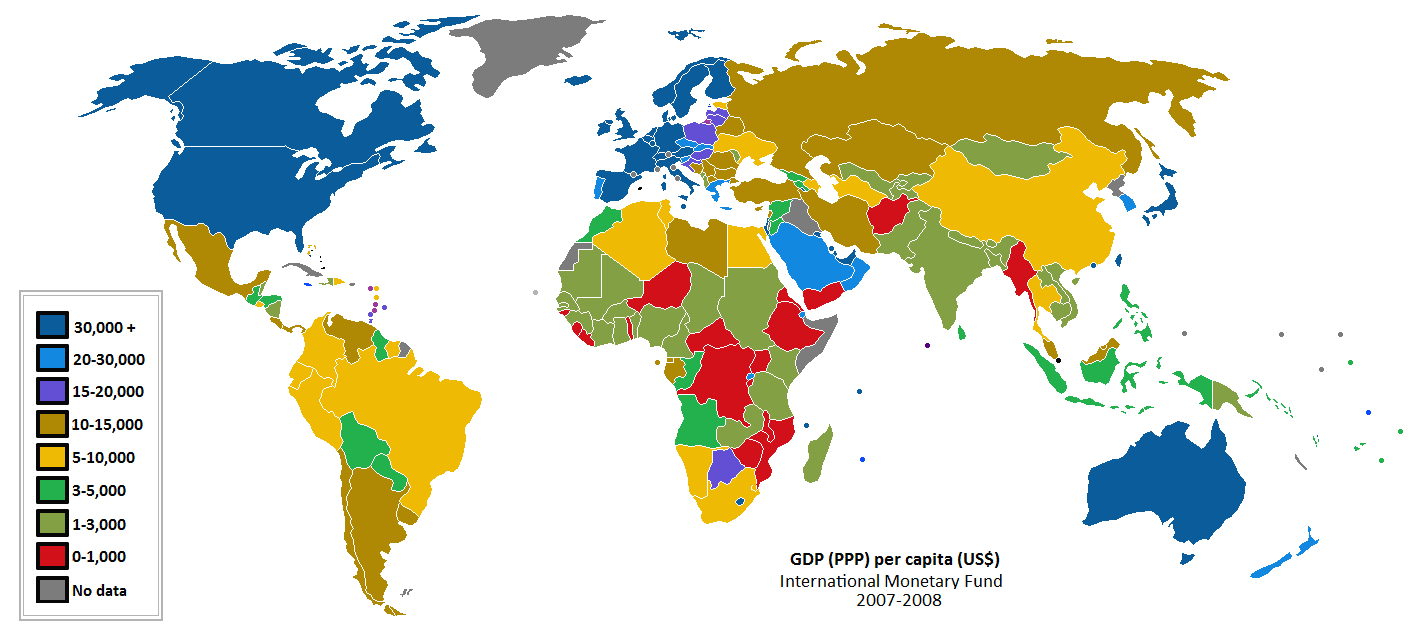 PRINCIPLES OF MACROECONOMICS
Course Outline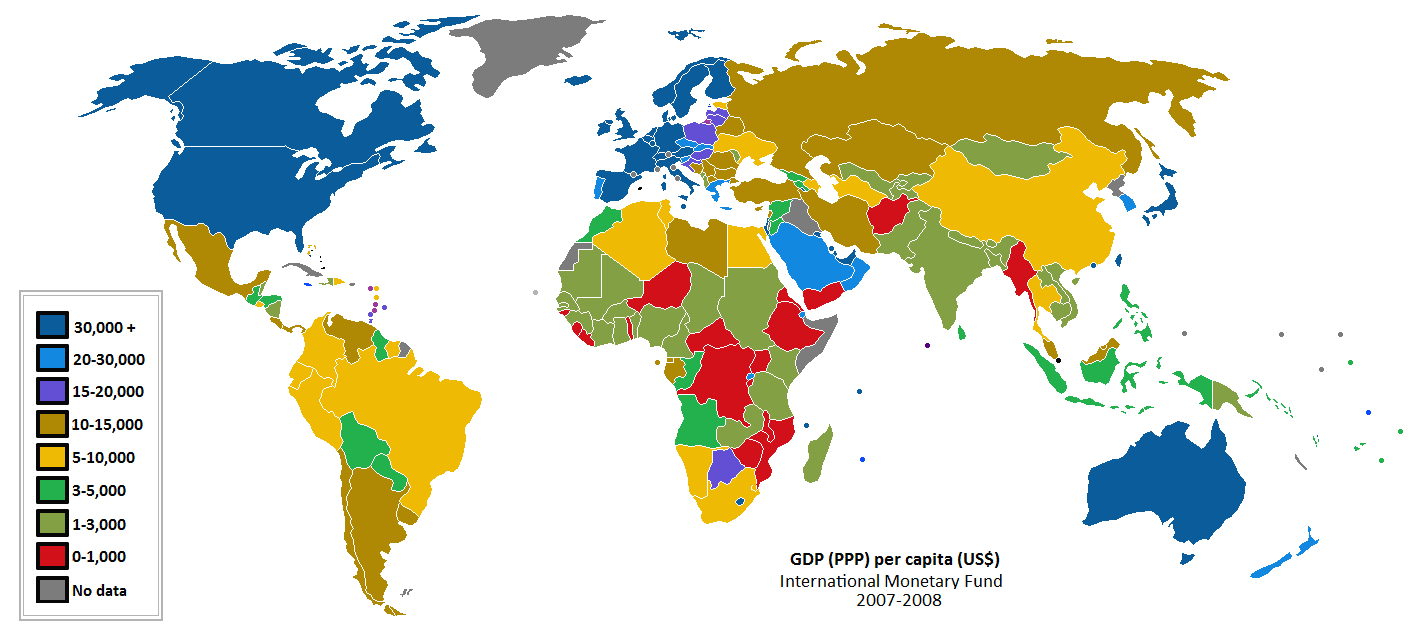 Fall 2010 Tests: 1, 2, 3, 4, 5, 6
Spring 2011 Tests: 1, 2, 3, 4, 5, 6,
Fall 2011 Tests: 1, 2, 3, 4, 5, 6
Spring 2012 Tests: 1, 2, 3, 4, 5, 6
(*Note: the class outline changes each semester, so quizzes change)
Macro Data Websites: BEA Data /CIA World Fact Book /
Economagic (data)/ Penn World Table

---
CONTACT INFORMATION:
Dr. Brian Goff (Grise 414/745-3855)
Office Hours: M 9-12; W 1-4
(I am in my office or on campus most days from around 9-4 except around noon; Feel free to stop by or make an appointment any time I'm around)
OBJECTIVE: The course is designed to provide an understanding of economic forces, outcomes, and decisions at the national and international levels with special attention to topics such as the costs and benefits of markets and trade, economic growth, measurement of national income, the nature and role of monetary and fiscal policy, business cycle models, and other topics. The discussion of these concepts, ideas, and policy issues draws attention to ethical issues, problem solving & critical thinking, global issues, and basic business functions. Special Note: This course fulfills one requirement for General Education category C -- Social and Behavioral Sciences.
TEXTS/MATERIALS:
Online Readings

GRADES: Your final grade is based on your final average: A=90+ B=80-89 C=70-79 D=60-69 F<60. Do not expect to "negotiate" or do "extra credit" work for a higher grade
Bi-Weekly Tests (1-6) = 75% (Drop lowest score)
Test 7 = 15%
Assignments (4) = 10%
Total = 100%


Bi-Weekly Tests: NO makeup or early quizzes will be given. Your lowest quiz score will be dropped. If you miss more than one quiz due to a signficicant event (illness, WKU activity, family matters, ...), your final exam will be weighted to compensate. You should clear missed quizzes (above one) with me in advance if possible or as soon as practical if not known in advance.

Test 7: An exam over questions from all of the semester quizzes.

Assignments: One is a map assignment; the others are brief reports based on readings or videos. These must EXACTLY follow the Brief Report Format. Reports that deviate from this format will receive zero or half credit. Brief reports are individual assignments. You may not copy from another student. An assignment must be turned in by the deadline to receive any credit.

MISCELLANEOUS & CLASSROOM POLICIES: Last day to drop with a "W" or change to audit is listed in the Academic Calendar. If you have an ADA covered disability requiring special consideration, please register with the ADA Compliance Office, and then see me. If class is canceled unexpectedly, any exam will roll back to the next class meeting.

Classroom Policies: Orderly behavior and respect for others who are speaking (including me) is expected. No food or drink permitted except for bottles with caps. No cell phone or other electronic device use (including laptops) is permitted. If late, please enter with a minimum of disturbance and be seated in the nearest seat. Distracting or inappropriate behavior is not permitted. Individuals involved in incidents that significantly violate these policies will receive a warning and then will be notified of a letter grade reduction per subsequent incident. Also see FAQ

---
COURSE OUTLINE (Subject to small modifications along the way)

Economic Systems
Week 1
T (Jan 24) Class Administration; Markets & Prices; Systems; Importantce of Prices, Critical Thinking & Economic Problems: Price Controls (CEE); Gasoline Prices (STL Fed);
Th (Jan 26) Ethics & Economics (CEE); Tradeoffs; Comparative Advantage (CEE); Free Trade (CEE); Creative Destruction (CEE);


Week 2
T (Jan 31) Market Systems & Rich-Poor around the World: Standards of Living & Growth (CEE) Empirics of Economic Growth (CEE) Market Freedom and Growth (CEE)
Assignment 1: Living Standards Map (Due beginning of class on Thursday) -- GDP Per Capita Country Cross Sections (CIA Factbook Link)
Th (Feb 2) Test 1

Key Terms: Supply-Demand Analysis; Market Prices; Comparative Advantage; Creative Destruction;
Protectionism; Free Trade; Economic Growth (See CEE & Wikipedia)

Supplemental Links Weeks 1-2: Basics PPT;
Gapminder GDPPC-Life Expectancy; Economic Development in Lights
IMF Map of GDP Per Capita; Fraser Economic Freedom Index Map (via Cato) Source Data ; Heritage Economic Freedom Index;
Free Trade: Why are Economists & Noneconomist so Far Apart? (STL Fed) ; Protectionism & Comparative Advantage (Dallas Fed) ;
Economic Freedom of the World Map


Measures of the Macroeconomy
Week 3
T (Feb 7) Key Macro Measures (See Wiki for definitions): GDP; Real GDP; Real GDP growth; ; Unemployment Rate; National Net Worth; Economagic Most Requested Data
Th (Feb 9) Comparing Purchasing Power over Time: CPI (CEE); Movie Box Office Data; Sears Catalogue Data Per Labor Hour
(Sears Catalogue Data)
Inflation & Price Indexes


Week 4
T (Feb 14) Foreign Exhange & Purchasing Power: Big Macs & PPP (Dallas Fed)
Th (Feb 16): Test 2

Key Terms: GDP; CPI; GDP-Implicit Price Deflator; Unemployment Rate; Purchasing Power Parity; Law of One Price; GDP;
Unemployment Rate; Inflation rate; (See CEE & Wikipedia)

Supplemental Links Week 3-4
GDP Graphics; Economist Big Mac Website ; Excel File w/Gasoline Prices ; Bankrate.com; House Hunters International (PPP-related)
Dollar Value PPT


Current Issues Related to Macroeconomic Growth & Development
Week 5
T (Feb 21) Fairness & Wealth Distribution: Consumption Equality Slide - Article; Income Distribution (CEE) and Income Inequality (STL Fed); MR World Graphic
Consumption Equality; MR What Have We Learned About Income Distribution
Th (Feb 23): Development, World Poverty and Proposed Remedies Foreign Aid (CEE)
Assignment 2: Brief Report (due Th beginning of class) on African Economic Problems (WSJ) and My (Robert Barro) Luncheon with Bono (Business Week)
(Combine the two readings into one report)

Week 6
T (Feb 28) Economic Perspectives on Sustainability and Limits to Growth: Natural Resources (CEE); BG Power Point
Th (Mar 1) Test 3

Key Terms: (See Wikipedia)

Supplemental Links:
Fraser Report on Economic Freedom (Fraser Institute); Julian Simon on "X Factor"; writings by Julian Simon available on the WWW)
Sustainable Development (Dallas Fed); MR Income Inequality "Blame Parents" Cowen on Aspects of Income Inequality
Fair Trade Revolution (WSJ Book Review)

Week 7 Spring Break
MacroFinancial System
Week 8
T (Mar 13) U.S. Monetary & Financial Systems: Primer on the Federal Reserve & Banking (Dallas Fed) Gold & Paper Standards (CEE and Gold Standard and Great Depression )
Th (Mar 15) Inflation, Interest Rates, & Fed: Inflation (CEE) Interest Rates (CEE); Monetary Policy; Bloomberg Rates; STL Fed I-rates; STL Fed Inflaton


Week 9
T (Mar 20) Eurozone Problems Continental Divide (Richmond Fed)
Th (Mar 22) Test 4

Key Terms: Federal Reserve System; Monetary Policy; Open Market Operations; Inflation; Treasury Bill Rate; LIBOR; Recession;
Great Depression; Business Cycle; Fiscal Policy; Government Spending Multiplier; Banking/Financial Panics
Supplemental Links: Money, Banking, Interest PPT Hyperinflation Charts Spain Bond Rate Italy Bond Rate Portugal Bond Rate Greece Bond Rate German Bond Rate

Business Cycles
Week 10
T (Mar 27) Business Cycles Stats: Business Cycles (CEE); U.S. Business Cycle Data (NBER); Long Run Growth v. Recessions Graphic; The Great Depression (CEE)
Th (Mar 29) Thinking about Responses to Recessions: Government Can't Create Sustainable Jobs Fiscal Policy Stimulus (Cochrane-Chicago GSB)

Week 11
T (Apri 3) Recession and Financial Crises 2008+ Goff 2008 Financial Crisis Slides (ppt version) StL Fed Timeline Benefits/Risks of Debt: Household Debt (STL Fed)
Assignment 3: Brief Report (due T beginning of class) on Banking Crisis of 1930s Text or Video (don't include panel discussion)
Th (Apr 5) Test 5

Key Terms: Recession; Great Depression; Business Cycle; Fiscal Policy; Government Spending Multiplier;

Supplemental Links Weeks 10-11: Depression Era Stats; Gold Standard and Great Depression; Depression Statistics ;
Excel File with Classroom Graphs; Barro on infrastructure spending ; Bernanke Speech about Great Depression
MR Problems of Fiscal Stimulus; Economic Crisis in Iceland, England, & U.S (STL Fed); Fiscal Policy Stimulus (CEE)


Current Issues Related to Macroeconomics
Week 12 "Catch Your Breath"
T (Apr 10) Special Discussion Class: Mexico, Drugs, and Macroeconomics: NAFTA; More Mexico ; Mexico Instability & Drugs;
Assignment 4: Brief Report (due at beginning of class) on Mexico's Drug War (BBC via Youtube) ; Narco War Next Door (Current via YouTube, requires Google login);
Th (Apr 12) Special Discussion Class: Mexico, Drugs, and Macroeconomics: NAFTA; More Mexico ; Mexico Instability & Drugs;
Assignment 4: Brief Report (due at beginning of class) on Mexico's Drug War (BBC via Youtube) ; Narco War Next Door (Current via YouTube, requires Google login);
Week 13
T (Apr 17) Macro Views on Healthcare: Health Care (CEE) & "Life is Good" (Minneapolis FR); Is Healthcare Different? (CEE) Gapminder GDPPC-Health%;
Th (Apr 19) Macro Views on Healthcare: Digital Doctoring Reform Ideas: Health Wealthy Wise (Hubbard and others) Med Innovation PPT
Key Terms: U.S. Federal Debt; U.S. Budget Deficit; Medicare; Social Security;

Supplemental Links:
Healthcare Pricing Restrictions Zimmer Q&A on Health Reform Health Care Expenditure OECD Data; Canada Wait Times;
OECD Care Resources & Use;

Week 14
T (Apr 24) Fiscal Issues over the Next 40 Years -- Debt, Medicare, SS Wiki US Public Debt Page Debt/Deficits/Entitlements (STL Fed) (if really interested, see Cochrane Video)
Fiscal Issues over the Next 10 Years: U.S. States; U.S. Federal;
Th (Apr 26) Test 6
Week 15
T (May 1) Key Macro Lessons
Th (May 3) Test 7









---
Brief Report Format
The Brief Reports must PRECISELY adhere to the following format unless otherwise indicated (such as the Map excercise). You will receive full for reports that adhere to the instructions in all details. Half credit will be given for reports that deviate from the instructions in minor ways. No credit will be given for reports that deviate from the instructions in significant ways.
1. Rports must be neatly typed or printed originals (NO SCRIPT -- "cursive") -- no crumpled papers.
2. All sentences must use standard American English -- subject, verb, object (when needed), correct punctuation, aggreement of subject and verbs, and so on.
3. Do not share information with others in the class about your reports. Reports that appear to be copies or very close to copies will receive no credit.
4. Reports must be turned in by the deadline to receive any credit. You are encouraged to turn them in early if you may be absent. Unexpected circumstances the day they are due do not alter the deadline.
5. Reports must adhere to the template below. Reports that deviate from its format will receive no credit. (Text which is in italics below is for you to fill in and not for you to copy on the summary. For example, do not write "paragraph 1".)

Your Name
Brief Reports #(put report # here)
(Put Titlle Here -- can be shortened title; Also put source here)

Paragraph #1: 1-2 sentences explaining the main question, issue, or problem addressed in the readings

Paragraph #2: 2-6 sentences explaining a key point(s) from the readings.
Paragraph #3:1-2 sentences describing a particular point which was especially important to you, with which you disagree, or which was unclear.
---
FAQ


Q: How can I prepare for the tests? How can I do better in this class?


A: Come to class and pay attention. Read assigned material and complete the Aplia assignments as we go along. Practice answering past test questions as we cover that material. Ask questions of me either in class or drop by my office.


Q: I had to work late last night, I had trouble with the computer system or it went down last night, ... will you change the deadline for the Blackboard quizzes?


A: No.

Make sure to leave yourself plenty of time for unexpected problems.

For very signficant situations (hospitalization, car accidents, ...), see me, and we will work out a customized solution.


Q: I will miss an exam because of forensics, swimming, golf, .... When can I make-up it up? May I take it early?


A:

No make-ups are given but see me

. For legitimate absences, I will weight your final exam to compensate. See me in advance if at all possible.


Q: I'm doing poorly on tests/assignments. Can I do work for extra credit?


A: No. Grades will be determined by the policies stated above. I sometimes include a 1%-2% upward adjustment for students who are regular in attendance

and

actively participating in class. This is not automatic and subject solely to my discretion.


Q: Do the past exams that are available online cover all material on current tests?


A: No. They are intended as one tool to use in preparing for current tests, but the tests change each semester with some material excluded, some included, and some changed a bit. Warning: occassionally a past test question is incorrect.


Q: What do you mean by "behavior that is inappropriate or distracting"?


A: This includes but is not necessarily limited to profanity, personal conversations, note passing, repeated cell phone interruptions, texting, and other sorts of rude or disruptive activities.


Q: My final grade is an 89.1, isn't that close enough to an A? I need it to keep my scholarship.


A: An A is 90.0 and above, a B is 80.0-89.9 and so on (I do round up for decimal values above 0.9). I will be glad to correct any error that I make in computing grades, but grades are not negotiable. Achieving a certain grade for scholarships or any other reason is the student's responsibility.

---
---
---