NOTE: I've been unable, due to other duties, to offer this course for several years. I've left the site up so you can see a course that pre-dates Course Management Software, e.g., Blackboard.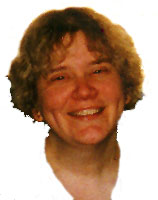 Issues in Using the Internet in Instruction (Psy 501)

The challenge of education is to prepare students for their future--not our past! -- Unknown
---
Welcome. I'm glad you are interested in taking my course about how to be effective when teaching on-line. On this student information page you will find links to help you decide about taking this course.
Do read my FAQ (#1 below). It answers most questions. Contact me for answers to any questions that remain. I hope to see you in my class next term. Thanks for checking!
---
---
Contact the author with comments or questions about this site by following the
directions at this page
(which will open in a new window.)
Created: January 22, 1998. Content Last Modified: Saturday, December 2, 2000 4:47 PM.
Form Last Modified was July 29, 2005. Only modified the note at the top of the page and links at the bottom.
All contents © since 1997 by Sally Kuhlenschmidt. Copy only with permission.