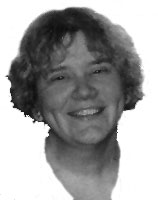 Home Page for
Issues in Using the Internet in Instruction: Psy 501
---
The Teacher as Scholar is important...the Teacher as Person is crucial...the Teacher as Communicator is indispensable. J. Jordan
---
Welcome to our temporary "classroom." This is the between-semesters home page for the course. This page and its links give prospective students an idea of what the course is like. It is also an example of a self-constructed course that predates the dominance of course software.
Once the semester begins we'll be using a course software (Blackboard) for class activities. Registered students will get more information on accessing the course when the term begins.
In the meantime, methodically explore this page and its links below. Like the branching on a tree, each of the main links below leads to sublinks. This page is the tree trunk, or starting point. Please understand that some of the specifics may be different once the course begins. If you have any questions, E-mail me at sally.kuhlenschmidt@wku.edu
If your registration is still "in process" you will need to use this site until your registration is finalized. All reading materials are available here.
You will encounter elements of this course that are restricted access but the first weeks material is available.
---
Introductory Information
Course Description, Special Issues and Requirements, Course Policies (http://edtech.wku.edu/~internet/syll.htm)
Print, fill in and snail mail to me the information form at http://edtech.wku.edu/~internet/studinfo.htm
Learning Resources (http://edtech.wku.edu/~internet/resour.htm)
Orientation to Course Syllaweb and Map (http://edtech.wku.edu/~internet/orient.htm)
---
Weekly Activities
Your two main activities will be reviewing material in print and on-line and participating in class discussion.
Lessons Overview (http://edtech.wku.edu/~internet/lesson.htm). You may access the first weeks lesson here.
Read Information about Class Discussion (http://edtech.wku.edu/~internet/dfaq.htm). A place within the official Class Website will be our discussion area.
Once the semester begins registered students will have access to the Blackboard course site. We will do most of our course activities within that site.


Getting to the official Class Website (http://atech.wku.edu:8080/). UNTIL YOU ARE OFFICIALLY REGISTERED and in the system YOUR ID/PASSWORD WILL NOT WORK.



The above link will bring you to a log-in screen. Read the directions on the page, fill in your id and password as described and your "My Blackboard" page will appear.


Under "My Courses" click on the course name ("Issues in Using the Internet in Instruction").

A new page will appear with buttons down the left side starting with "Announcements". This is the official "Issues" class site. (The course name appears at the top). Congratulations! Explore all the buttons if you are unfamiliar with Blackboard.


For a more detailed tutorial regarding working in Blackboard's CourseInfo:

On your My Blackboard page look at the very very bottom.
You will find a link, WKU Orientation to Online Learning. Click on it.
When the Orientation opens, click on the "Course Documents" button to access tutorials.
Within each course site there is a button back to "My Blackboard" at the very lower left. If you have any questions, E-mail me at sally.kuhlenschmidt@wku.edu, or call, 270-745-4417.
---
---
Created: November, 1997. Last Modified: January 7, 2001.
All contents © since 1997 by Sally Kuhlenschmidt. Copy only with permission.