Using WRF in Polar Regions
The new release of WRF 2.2 model is used in the Arctic coast to simulate extreme wind events along the Beaufort Sea coast. Bugs have been found in the new WRF WPS when dealing with sea ice, soil temperature and moisture. Also, the use of reanalysis datasets (e.g., NARR, ERA-40, NNRP) to drive the model has been practiced:
(Click on the images for higher resolution)
WRF model is used to simulate the wind events in Beaufort Sea region. The model is setup to be driven by NARR and ERA-40 reanalysis datasets. Similar setup is configured for MM5 model to compare with the WRF model results. Nudging scheme is tested too.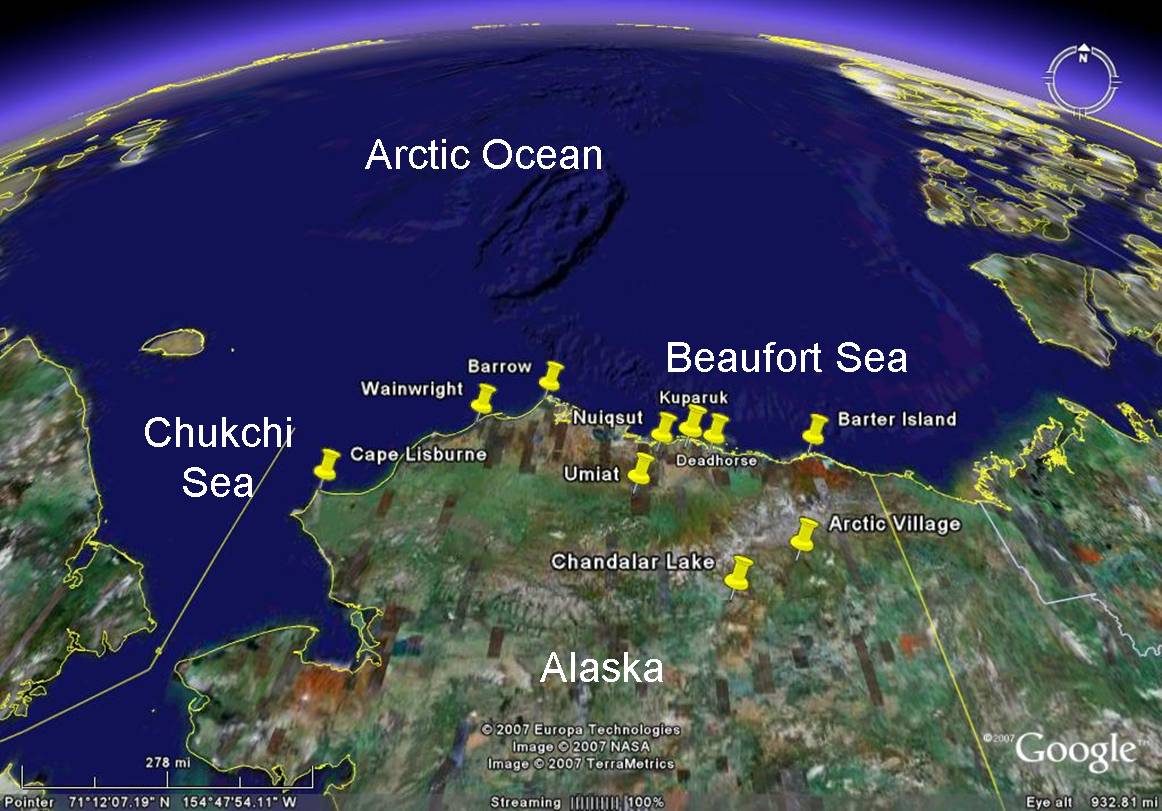 The extreme wind event of August 09-13, 2000, caused by a strong low pressure system (cyclone):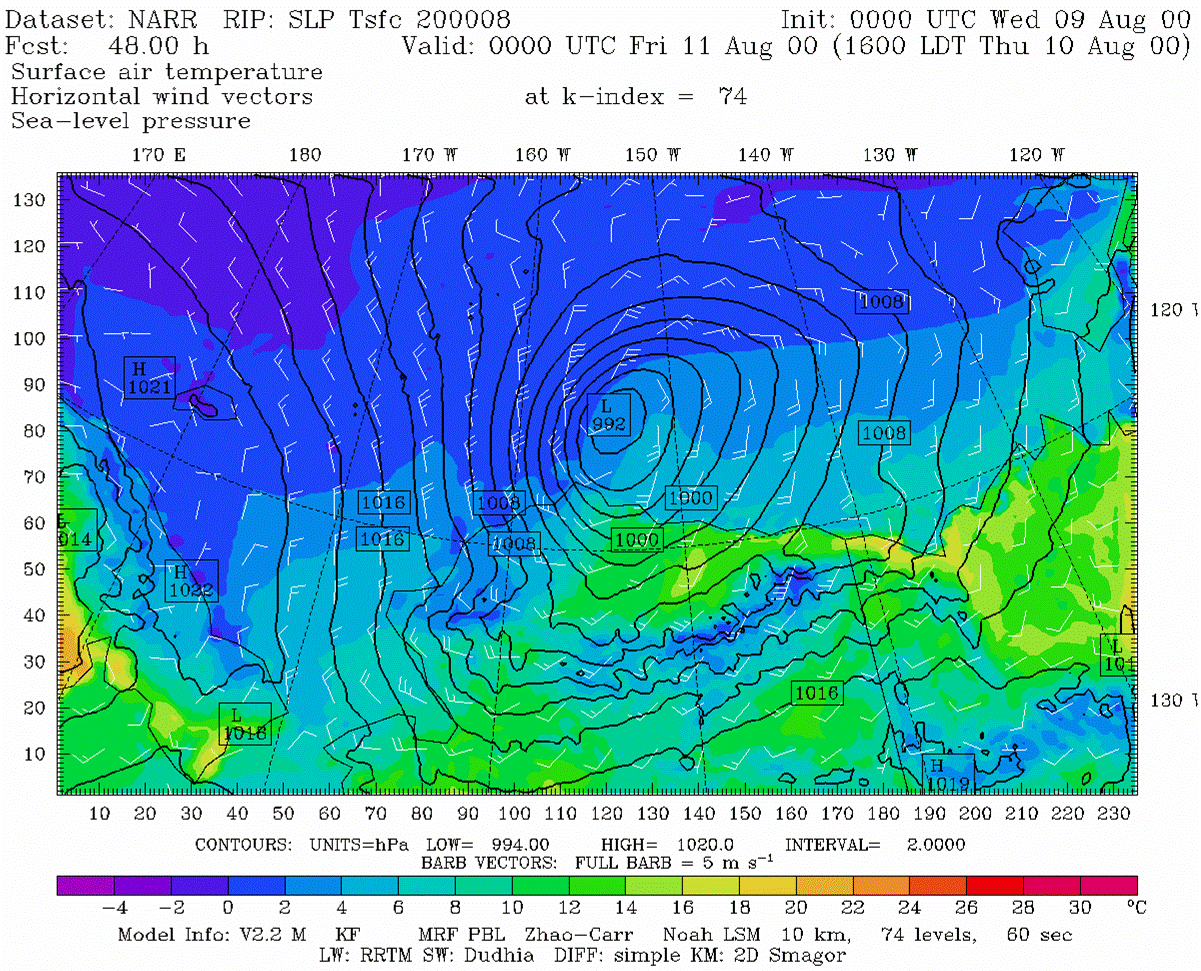 Wind speed and wind vectors:
Four-day simulation of 10-m wind speed at Deadhorse, AK, from different model runs.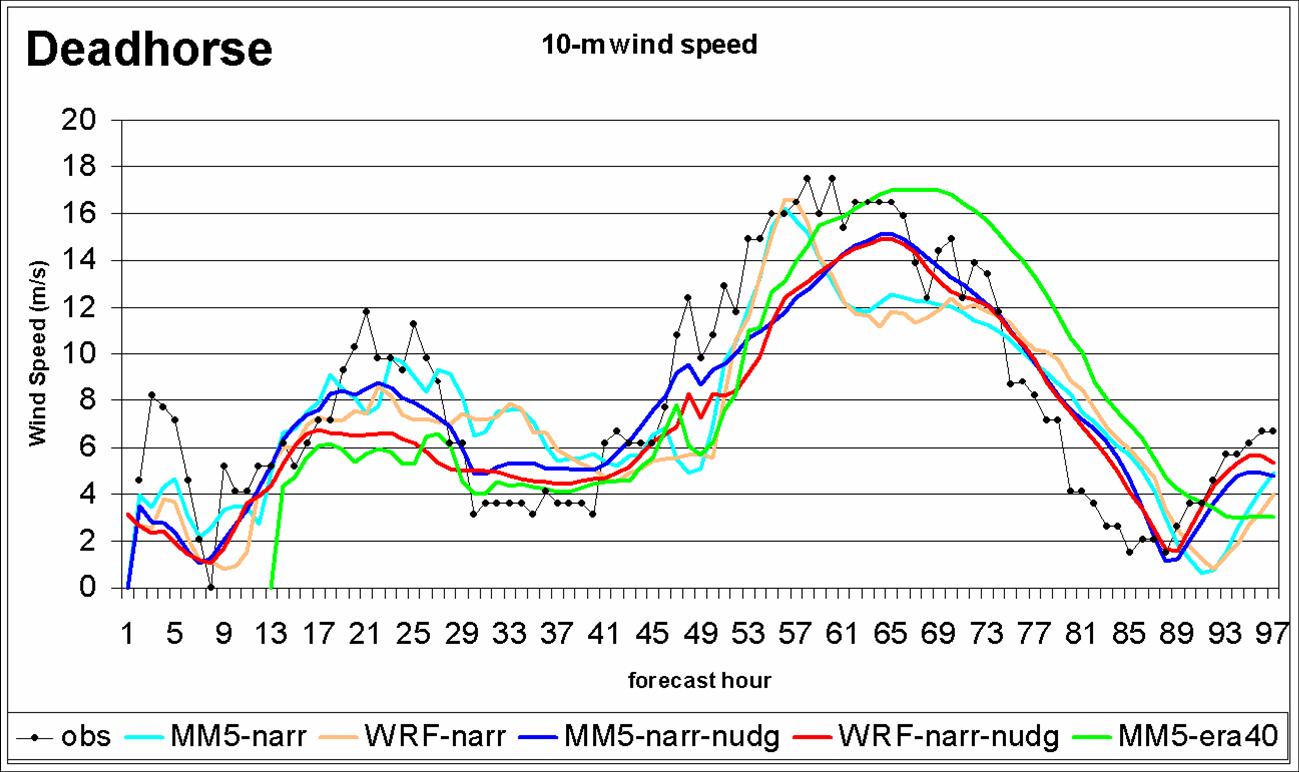 More informaiton on model setup and experiment description are in this presentation at the Great Alaska Weather Modeling Symposium (GAWMS) held March 13-15, 2007 in Fairbanks, Alaska. More presentations of this conference can be found here.