Wechsler Series of Intelligence Tests for Children
---
Wechsler extended his Bellvue scales downward. In 1949 he published the Wechsler Intelligence Scales for Children, abbreviated WISC and pronounced "whisk" like the broom.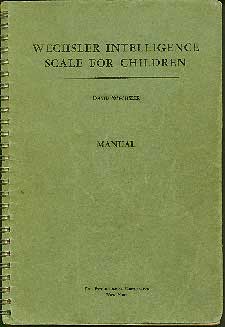 Which he revised in 1974. "WISC-R" is pronounced "whisk-R" not "whisker."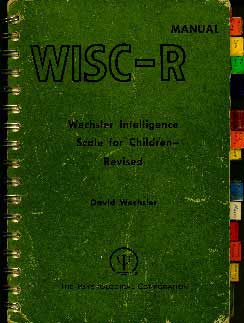 And again in 1991. Well, he didn't revise it, having died in 1981. But on behalf of the publishers, Psychological Corporation, Aurelio Prifitera revised it. And provided an accompanying measure of achievement, the Wechsler Individual Achievement Test (or WIAT), normed on the same sample in order to provide comparability of results. (The WIAT manual is actually larger than the WISC-III manual and gray rather than yellow. I don't know what happened in my scanning process.)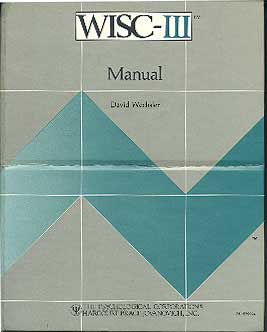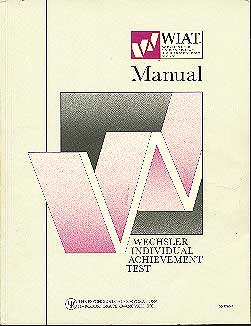 In 1968 Wechsler created a downward extension of the WISC series for the preschooler, known as the Wechsler Preschool and Primary Scale of Intelligence (WPPSI, pronounced "whip-see"). And it was revised in 1990.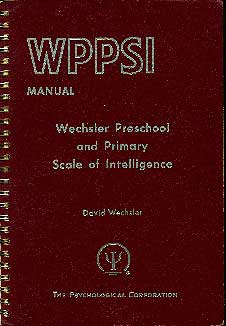 For more information about Wechsler's tests for adults click here (wechsler.htm)
For answers to Frequently Asked Questions on Tests click here (testfaq.htm).
---
Wechsler Page | Psychology Whimsies
---
Contact the author with comments or questions about this site by following the directions at this page (which will open in a new window.)
All contents © since 1996 by Sally Kuhlenschmidt. Copy only with permission.
Website created: June 1996. Page Created: March 1999; Last Modified: August 21, 1999.