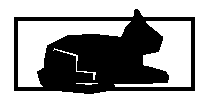 Psychology Whimsies
---
Following are links to pictures or content of various psychology-related things that captured my fancy. This is a purely arbitrary collection that satisfies some whim of mine.

---
---
Contact the author with comments or questions about this site by following the directions at this page (which will open in a new window.)
All contents © since 1996 by Sally Kuhlenschmidt. Copy only with permission.

Website created: June 1996. Page Created: 1996. Last Modified: May 30, 2000.