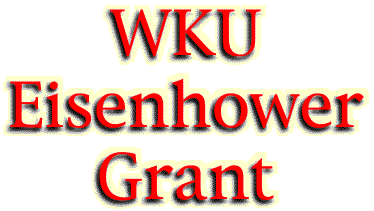 Welcome to the home page of the WKU Eisenhower Grant Project.
Many of the downloadable materials are in PDF format and require Adobe Acrobat Reader to view and print.
The software is free from Adobe at www.adobe.com.
hits since July 13, 2001.
Questions or comments about this section of the Eisenhower Grant Home Page should be directed to bruce.kessler@wku.edu.
Contents copyright (c) 2001, Western Kentucky University.
Last updated September 21, 2001.