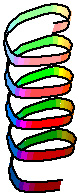 Issues in Using the Internet in Instruction:
Learning Resources
---
Seek not, my soul, the life of the immortals; but enjoy to the full the resources that are within thy reach. Pindar 518-438 B.C.
---
I hope I will be one of your primary resources for this course. A personal biography is available at: Instructor Biographical Statement (http://edtech.wku.edu/~internet/bio.htm). As you have questions about the course, please be sure to email me by following the directions at this page (which will open in a new window.)
---
---
Books on Teaching with Technology
Course Text book: Porter, Lynnette A. (1997). Creating the virtual classroom: Distance learning with the Internet. NY: Wiley & Sons. ISBN: 0-471-17830-6. A good general resource and introduction for the Internet instructor.
Optional Textbook: Connick, P. (Ed.). (1999). The distance learner's guide. Upper Saddle River, NJ: Prentice Hall. ISBN: 0-139-39513-X. This is a book for the student who plans on doing considerable on-line coursework. It has a companion web site (http://www.prenhall.com/dlguide). It may be a book you want to recommend to your own distance learning students.
Palloff, R. & Pratt, K. (1999). Building learning communities in cyberspace. San Francisco: Jossey-Bass, Inc. ISBN: 0-7879-4460-2. If you have a good overview of distance learning and are ready for more advanced understanding of human interactions on-line, this is the book for you. I almost selected it as the course textbook, but it does rely on a lot of professional jargon which might be annoying to some.
Berg, Z. & Collins, M., Eds. (1995). Computer mediated communication and the online classroom. Vol. I, II, III. Cresskill, NJ: Hampton Press. ISBN: 1-881-30308-XThis is a collection of articles on using the Internet in instruction. It was conceived, generated and edited entirely on-line. It is available in WKU's library.
Brooks, David. (1997). Web-Teaching: A guide to designing interactive teaching for the World Wide Web. NY: Plenum Press. ISBN 0-306-45552-8. Based on the experiences of a chemistry teacher with a variety of technologies. Focuses on specifics. May be too specific to remain current long.
Cyrs, Thomas, Ed. (1997). Teaching and learning at a distance: What it takes to effectively design, deliver and evaluate programs. New directions for teaching and learning, 71. Available through Jossey-Bass. This is a collection of articles on all types of distance learning. WKU's Center for Teaching & Learning has a copy.
Cyrs, Thomas. (1997). Teaching at a Distance with the Merging Technologies: An instructional systems approach. ISBN 0-9628477-3-9. Primarily focused on Interactive TV. Has one chapter on Internet-based courses. The author is one of the authorities in the field of distributed learning. WKU's Center for Teaching & Learning has a copy.
Forsyth, I. (1996). Teaching and learning materials and the Internet. London: Kogan Page Limited. ISBN: 0-7494-2059-6. Addresses instructional development philosophy and data management issues. Style is somewhat obtuse.
French, D., Hale, C., Johnson, C., & Farr, G. (Eds.). (1999.) Internet Based Learning: An introduction and framework for higher education and business. Sterling, VA: Stylus Publishing. ISBN 1-57922-009-6. Collection of chapters by different authors. So it tends to vary in level and emphasis.
Keating, A. & Hargitai, J. (1999). The wired professor: A guide to incorporating the World Wide Web in college instruction. NY: New York University Press. ISBN: 0-8147-4725-6. This book has a fascinating and extensive history of education and of technology, putting this entire revolution in context. The book's primary focus is on faculty who want to use the Internet as a supplement to a face-to-face course. It may be helpful to a novice. Focuses on the technology skills. Fails to even mention intellectual property or copyright issues. It will teach you how, but it won't keep you out of trouble.Web site is http://www.nyupress.nyu.edu/professor.html/
Khan, B., Ed., (1997). Web-based instruction. Englewood Cliffs, NJ: Educational Technology Pub. Recommended by a 501 student.
Maier, P. & Warren, A. (2000). Integrating technology in learning and teaching: A practical guide for educators. London: Kogan Page. ISBN: 0-7494-3180-6. Has a United Kingdom flavor and is more about using technology in a face-to-face classroom. Has accompanying website that requires user name and password.
Owen, Trevor, Owsten, Ron & Dickie, Cheryl. (1998). The Learning Highway: Smart Students and the Net. Toronto, Canada: Key Porter Books. ISBN: 1-5501-3878-2. Haven't read this one yet.
Wilhelm, J. & Friedemann, P. (1998). Hyperlearning: Where projects, inquiry, and technology meet. York, Maine: Stenhouse Publishers. ISBN: 1-57110-054-7. Focused more on work with children.
Williams, Bard. (1996). The World Wide Web for Teachers. Foster City, CA: IDG Books. ISBN: 1-56884-604-5. The "For Dummies" series adapted "For Teachers" Oriented to K-12 teachers (although the principles still apply). Appropriate for those wanting to stick a toe in the waters. But that is all the further it goes. If you don't have the basics--this is the book for you. But expect to be left with questions.
Books with a Broader Perspective on Technology
Bacard, Andre' (1995). The Computer Privacy Handbook. ISBN: 1-56609-171-3. The title tells it all.
Hafner, K. & Lyon, M. (1996). Where wizards stay up late: The origins of the internet. NY: Touchstone. ISBN: 0-684-83267-4. Enjoyable history of the Internet and loaded with fun facts. Provides perspective and context to this revolution.
Pascarelli, E. & Quilter, D. (1994). Repetitive Strain Injury: A Computer User's Guide. NY: John Wiley & Sons. ISBN: 0-471-59533-0. Don't take your health for granted. An experienced and practical voice.
Postman, Neil (1992). Technopoloy: The surrender of culture to technology. NY: Random House. ISBN: 0-679-74540-8. Haven't read this yet but recommended to me.
Rose, Lance (1995). Netlaw: Your rights in the online world. Berkeley, CA: McGraw-Hill. ISBN: 0-07-882077-4. Any book on the legalities of the Internet is a gamble but he does a nice job.
Stoll, Clifford, (1995). Silicon Snake Oil: Second thoughts on the information superhighway. NY: Doubleday. ISBN: 0-385-41993-7. He reminds us to value face-to-face interaction, that the human connection is most important.
Turkle, S. (1995). Life on the screen. NY: Touchstone. ISBN: 0-684-83348-4. Written by a professor of sociology who is also a clinical psychologist. Explores the social elements of the internet.
Back to top
Technology Links or Resources
Once you are registered, at the bottom of your My Blackboard page you will find an Orientation to the course software.
Tutorial Overview of the Internet (http://ag.arizona.edu/futures/tou/tut1.html)
Tutorial on Web Publishing (http://www.wku.edu/Dept/Support/Tech/MSC/publish/publish.htm)
Carr, H. (1998). html: A hands on guide. Cincinnati, OH: Computer Literacy Press. (http://www.complitpress.com) I was impressed with this workbook for those needing to learn basic html. There are other good books available also. 1/800-225-5413.
Whitehead, P. & Maran, R.(1997). Teach yourself the Internet & World Wide Web visually (IDG's 3-D Visual Series). Foster City, CA: IDG Books Worldwide, Inc. ISBN: 0764560204. A good overview.
Back to top
General Links
Back to top
Information for the Internet Student
(Posted at the request of the Southern Regional Electronic Campus)
Back to top
Popular Media
When beginning to study an area, I find it enjoyable to read popular media on the topic. It is a relatively painless way to acquire the vocabulary and an understanding of implications.
Magazines are often the most practical, timely way to get information about the Internet. It changes so rapidly that all but general books are out of date before they are printed. Some of the magazines you might want to sample include Wired (one of the oldest), PCFamily, Internet Underground, PC Novice, etc. Brouse the racks and the Web and sample.
Crime and the Internet is illuminating for a variety of reasons.

Stoll, Clifford. (1989). The Cuckoo's Egg. NY: Pocket Books. ISBN: 0-671-72688-9. Highly recommended as it provides a historical introduction to the Internet as well as exploring potential applications and misapplications. A true life experience of a graduate student who tracked down a cyberspy. Profiled in a "Nova" tv series episode.
Sterling, Bruce. (1992). The Hacker Crackdown: Law and disorder on the electronic frontier. NY: Bantam Books. ISBN: 0-553-56370-X This is particularly interesting if you want to understand the sociology of the Internet. Sterling explains the values of the various cultures in conflict over Internet activities, including hackers, the phone company, the civil libertarians, and law enforcement. Explains the role of the Grateful Dead in the computer revolution. Along the way learn about privacy concerns.

Humor: There are often interesting truths and perspectives revealed in humor.

Barry, D. (1996). Dave Barry in Cyberspace. NY: Fawcett Columbine. ISBN:0-449-91230-2. He's been a long-time computer user and understands from the inside some of the problems and potentials of computer use.
Tennant, R. (1992). The Fifth Wave. Kansas City, MO: Andrews & McMeel. ISBN: 0-8362-1890-6. Collection of cartoons with a technology theme.
Tennant, R. (1995). Version 2.0. Kansas City, MO: Andrews & McMeel. ISBN: 0-8362-1783-7. Second collection of cartoons with technology theme.

Novels, Mysteries and Science Fiction

Gibson, William. (1984). Neuromancer. NY: Ace Books. ISBN: 0-441-56959-5 One of the earliest to write about implications of the technological age. A dark book.
Stephenson, Neal (1992). Snow Crash. NY: Bantam Books. ISBN: 0-553-56261-4 Another early writer. Also apocalyptic but unforgettable.
Stiegler, Marc (1999). Earthweb. Riverdale, NY: Baen Pub. ISBN: 0-671-57809-x. Cheesy plot which serves as an excuse to explore an intriguing notion about how individuals "vote" for government actions by posting bets on the Internet about which choices will be most effective.
See Star Trek for utopian views of technology.
---
---
Contact the author with comments or questions about this site by following the
directions at this page
(which will open in a new window.)
Created: January 26, 1998. Last Modified: Saturday, June 10, 2001.
All contents © since 1997 by Sally Kuhlenschmidt. Copy only with permission.