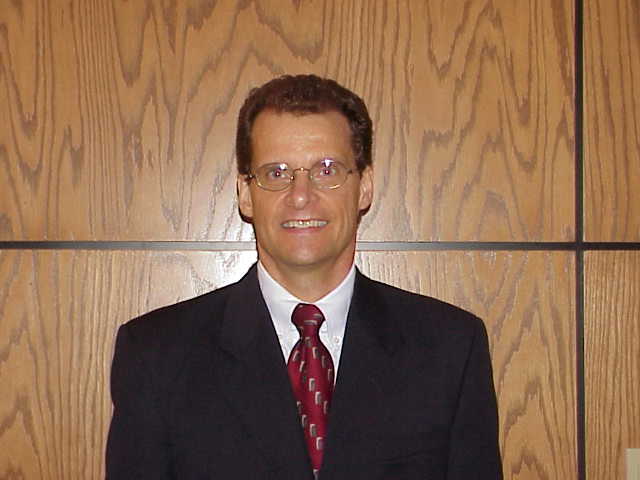 C. Richard Aldridge, DBA, CPA
Chair of Accounting
502 Grise Hall
1 Big Red Way
Bowling Green, KY 42101
(270) 745-3099
E-mail: richard.aldridge@wku.edu
---
COURSE WORK
---
Accounting Courses
ACCT 200: Introductory Accounting--Financial
ACCT 201: Introductory Accounting- Managerial
CourseInfo
When you click on one of the linked courses above, you will be transferred to the CourseInfo main page. Please click on the login button. Your username is your first initial and last name followed by the last 4 digits of your social security number. Your password is the last 4 digits of your social security number. Once you have successfully logged in, click on the course in which you are enrolled.
---
PERSONAL INFORMATION
---
Education
DBA, Accounting, University of Kentucky
MBA, Western Kentucky University
BS, Accounting, Western Kentucky University
Areas of Expertise
Dr. Aldridge's interests include both financial and managerial accounting. His current research focuses on the online access to accounting-related academic and professional journals. He teaches undergraduate and MBA courses in financial and managerial accounting.
Professional Activities
Dr. Aldridge serves on the Board of Directors of Service One Credit Union. He is a member of several academic and professional organizations, including the American Institute of Certified Public Accountants, the American Accounting Association, and the Institute of Management Accountants. Dr. Aldridge also serves as the faculty advisor for the Eta Omicron Chapter of Beta Alpha Psi. His research has appeared in Small Business Controller, Managerial Auditing Journal, The Journal of Corporate Accounting & Finance, The CPA Journal, and Management Accounting. He has served as Western's Chair of Accounting since 2000.
---
LINKS
---
Department of Accounting Faculty Directory
Department of Accounting Main Home page
Links for Accounting Students
---

All contents copyright © 2001. Western Kentucky University.
Questions and comments should be directed to richard.aldridge@wku.edu

---