Eight years ago, I earned my first Amateur Radio license (KG4NTZ) and quickly upgraded to Extra Class (NU4Q) once I discovered how much fun
and how rewarding Ham radio can be. I had been a shortwave listener for some years prior to this but it was not until I met
some local Hams involved in a "fox hunt" that I became aware of how to obtain a Ham license.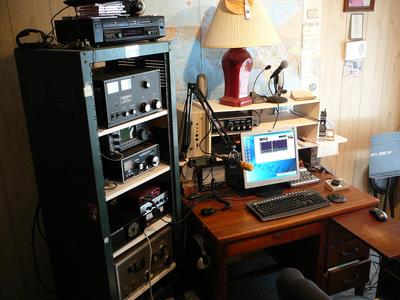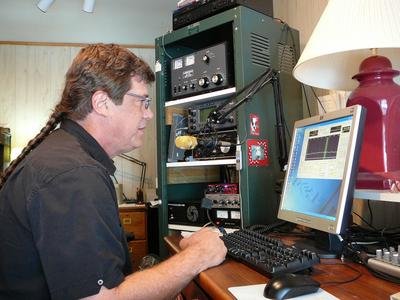 Here's a photo of the shack (8-14-07)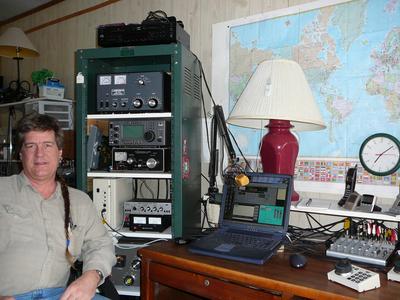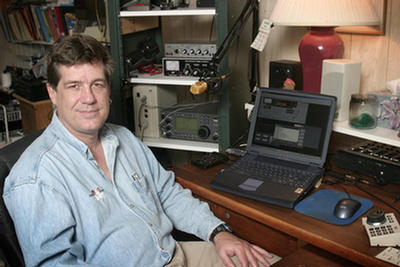 Equipment:

Flex-Radio SDR 1000,Ten Tec Jupiter, all controlled with PowerSDR software, N4PY software and Dell desktop computer,
Heil Goldline Pro (now called the PR20), Shure SM58, $10 Transcontinental mic, Behringer mixer, Ameritron Al-572, Homebrew amp (500 watts), MFJ 986 tuner,
MFJ 949E tuner, TS-440SAT (mobile), Butternut HF6V, Homebrew 40m wire vertical, W5GI mystery antenna, 80m loop, 160m inverted "L", Kenwood TM-D700 (mobile), Yaesu VX5R, Yaesu VR500, Icom PCR1000.



.

playing for the local ham club picnic

Here's a link to an article about Ham radio at Western Kentucky University:

http://www.wku.edu/echo/archive/2004dec/stories/frequency.htm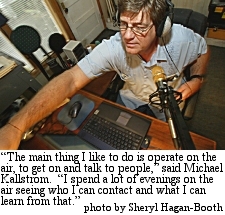 one of the captioned photos from the article linked above.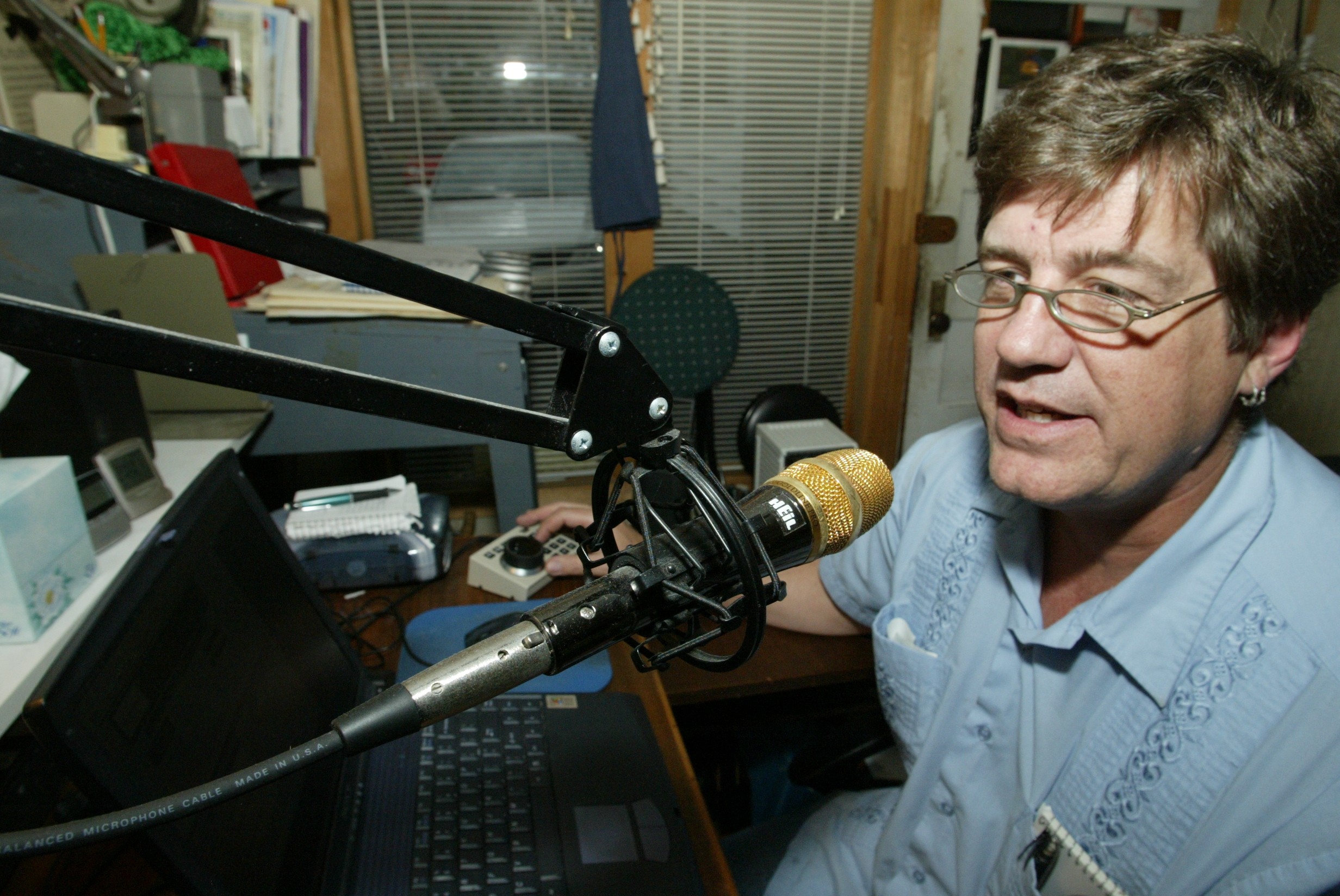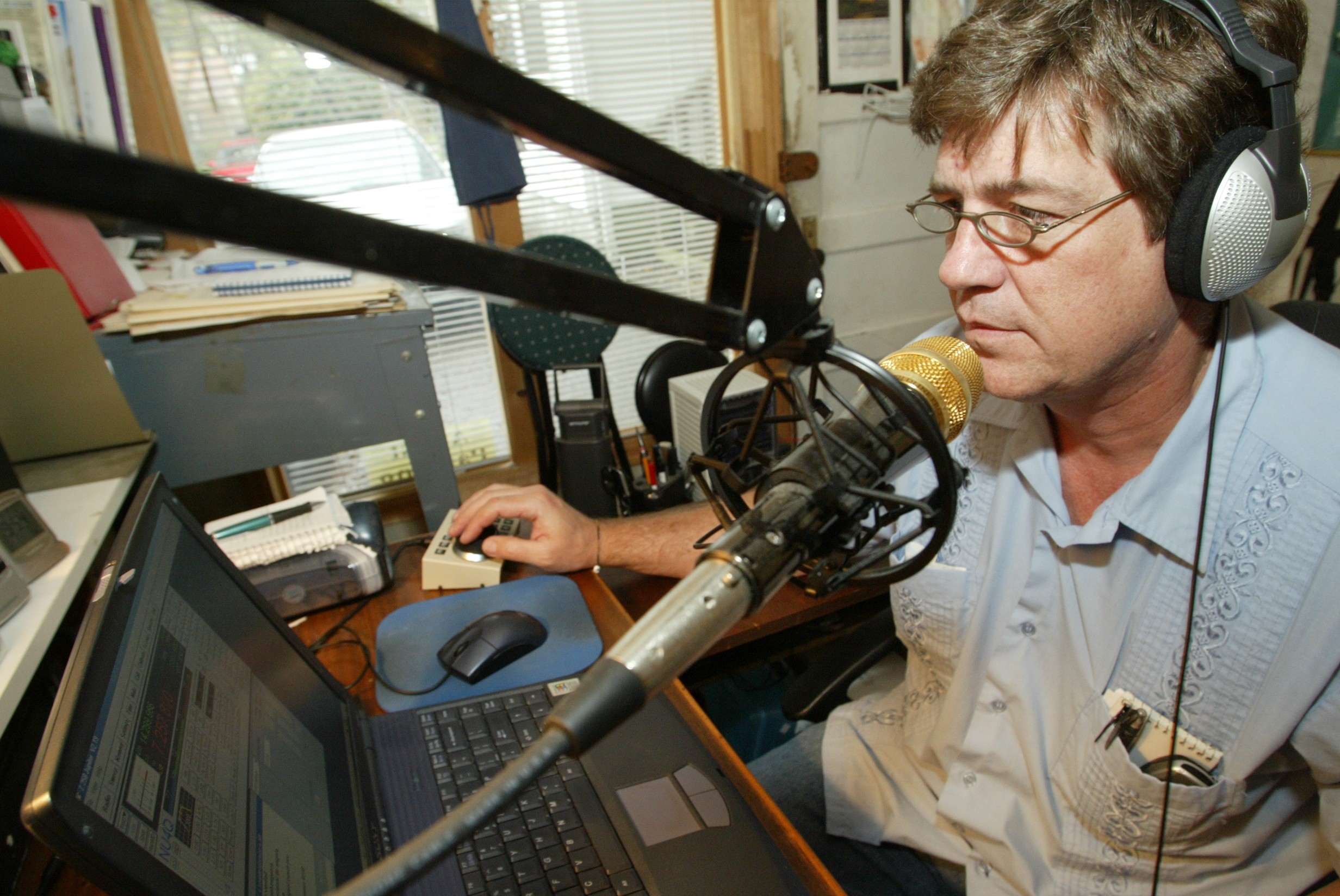 Operating in the shack.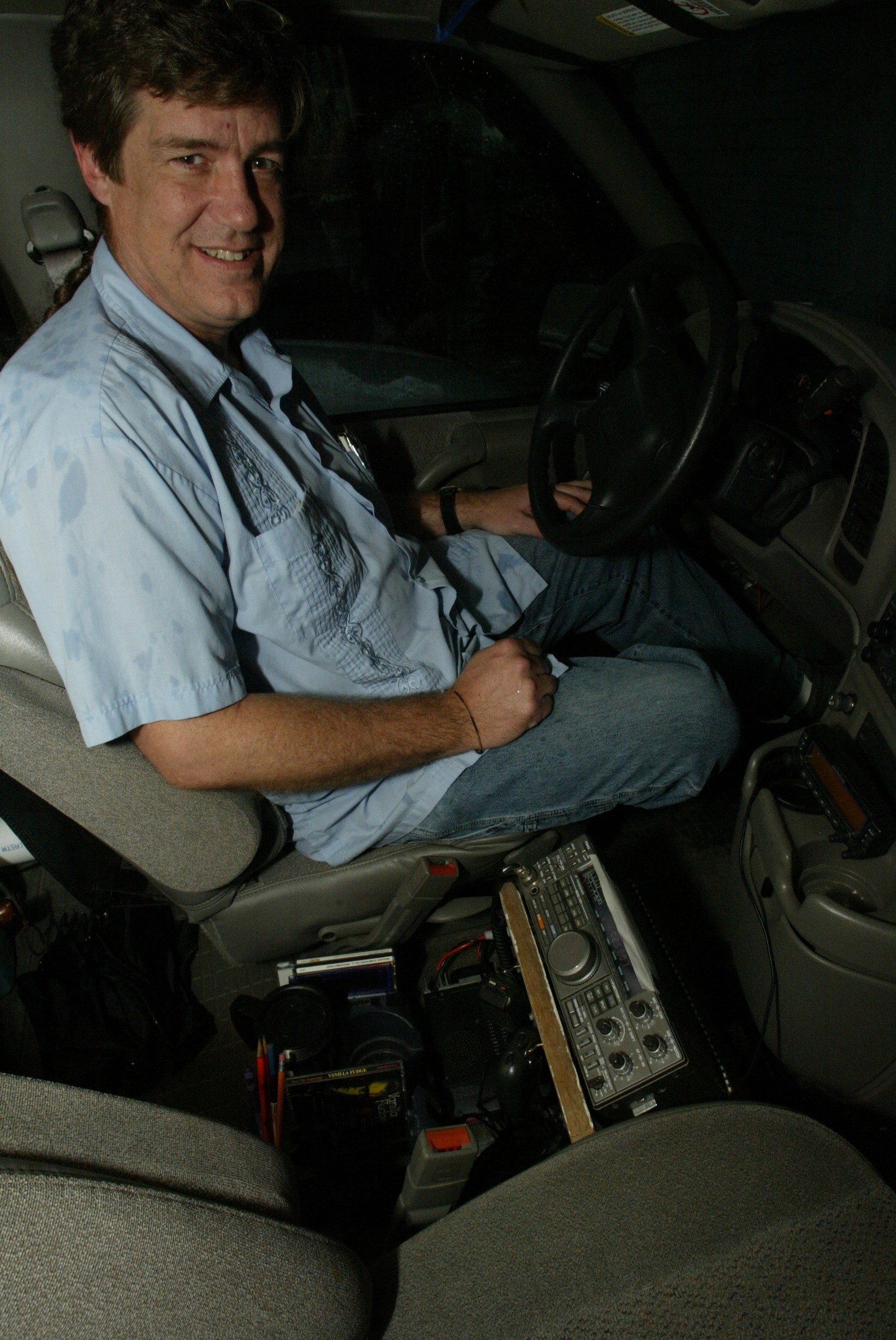 The mobile setup: TS-440SAT and TM-D700A in a Chevy Astro van.




Here's a link to the qsl card I print out on my computer:



NU4Q QSL Card



Here are some amusing ( I hope ) audio clips from the 1721 Group on 40 meters:
For my Ham radio pals, here I am in one of my tuxes (without bowtie) onstage, waiting to sing. My colleague, Wayne is sitting beside me. Our choral conductor took the photo and added the humorous captions. And to the right is where I compose my music.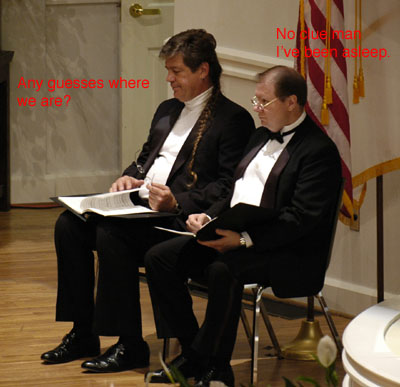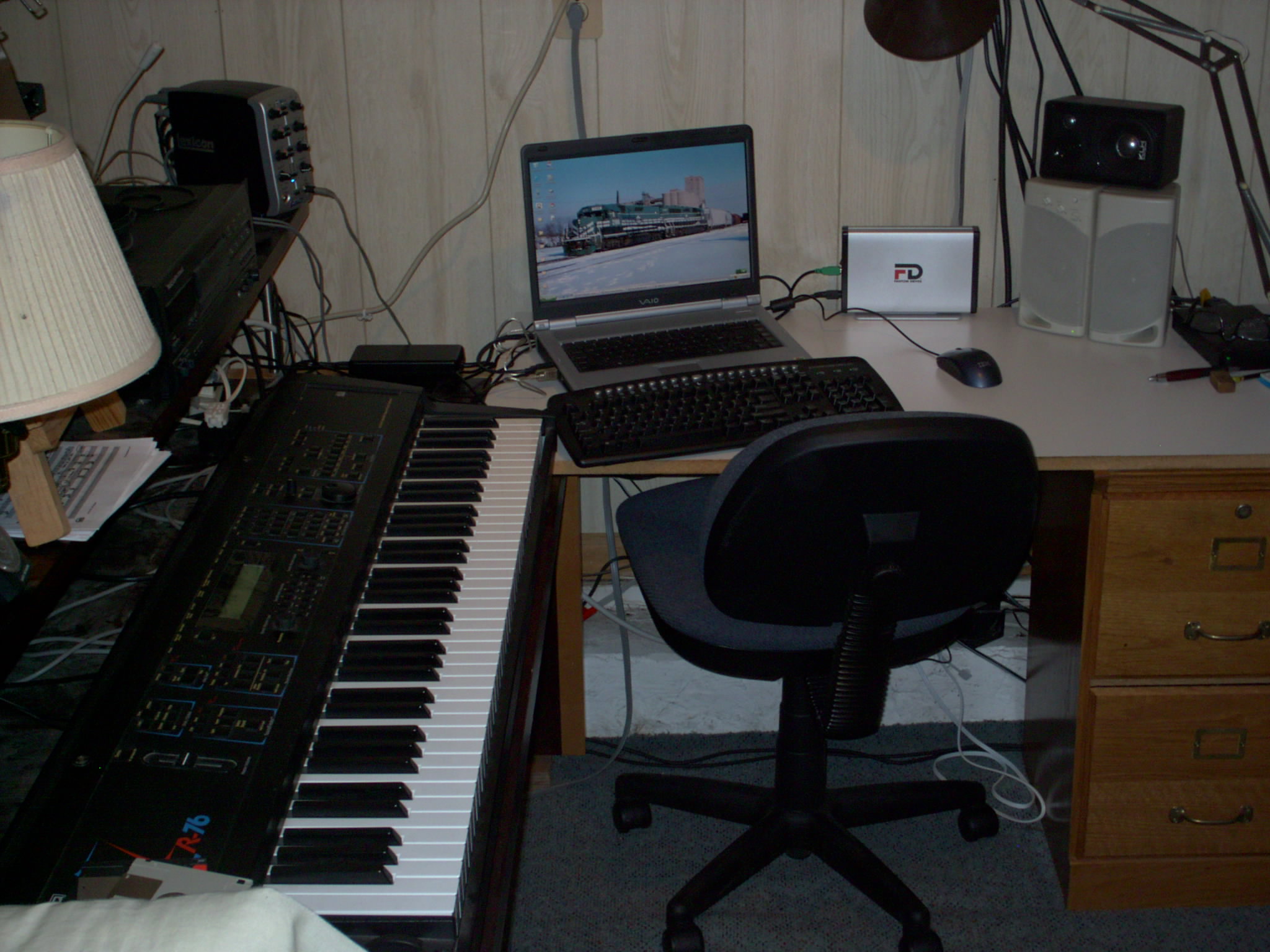 Here's a photo from the KCARC annual Bridge Watch, Halloween 2005 - HT in the right hand, pizza in the left!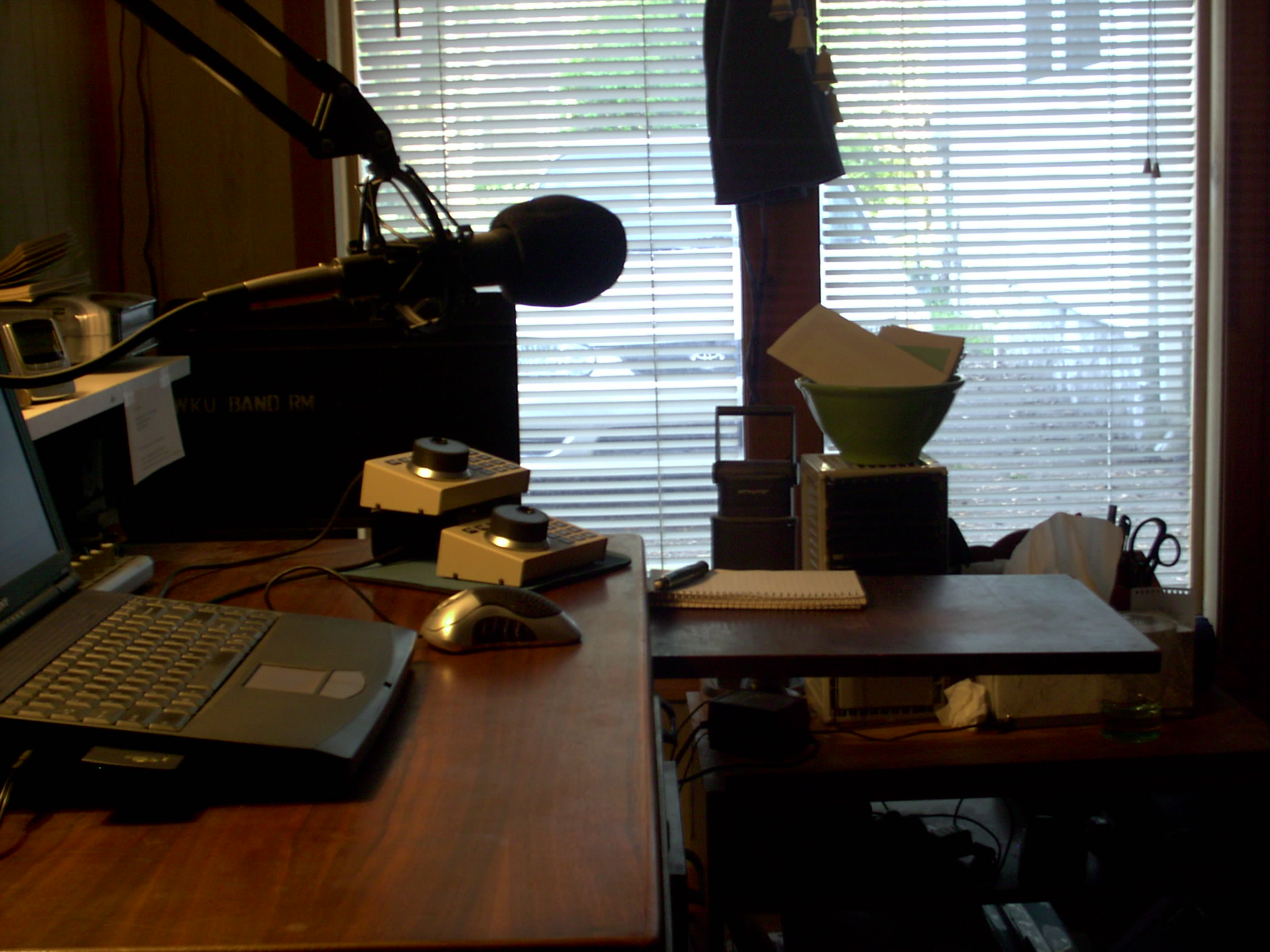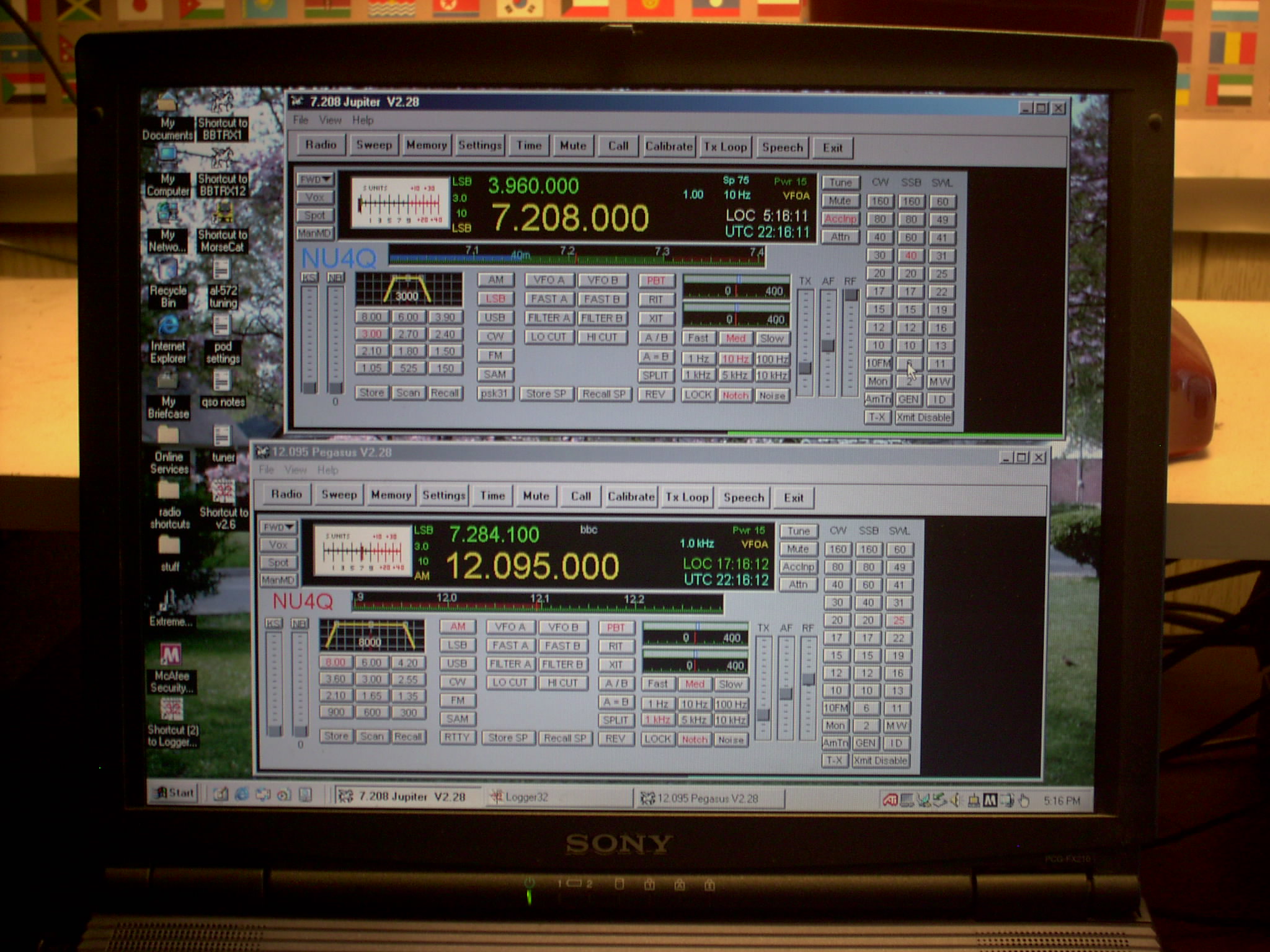 Window at the front of the shack N4PY software running both the Jupiter and the Pegasus