Dr. Yan is currently an associate professor of Geography & Geology Department, Western Kentucky University. His research focuses on a range of fields in GIScience, including spatial data mining; geovisualization; spatial statistics; GIS applications in urban & regional analysis, particularly in the areas of transportation, crime & public safety, public health, economic development, and water quality issues.
During his graduate study at Buffalo (1998-2004), Dr. Yan worked as a research assistant with NCGIA Buffalo site and as a teach assistant with Geography Department, SUNY at Buffalo. In 2003, he taught part-time at Geography & Planning Department, Buffalo State College. From 1995 to 1998, he was a research assistant at China State Key Lab for Resource & Environmental Information Systems (LREIS).
Since 2004, Dr. Yan has taught a number of upper-level courses in GIS and regional geography. He currently serves as the GIS Program Leader at WKU. As the GIS Program Manager for WKU China Environmental Health Project and a member of the Association of Chinese Professionals in GIS, Dr. Yan has dedicated himself to assisting GIS education and training in the less-developed regions of China. For the past a few years, he has conducted a number of workshops related to GIS and spatial analysis at several Chinese institutions.
<![if !vml]>
<![endif]>
<![if !vml]>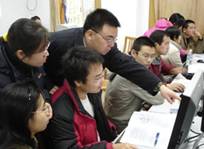 <![endif]>
<![if !vml]>

<![endif]>jun.yan@wku.edu